Every day, over 1,200 SFO flight departures are operated by the airport. This staggering number alone should portray the enormity of the numbers of flights and passengers that this establishment handles.
Yearly, nearly half a million flights in total take to the air from the grounds of the SFO carrying tens of millions of passengers.
Due to the large amount of passengers and flights that the airport deals with, the structure has been carefully chosen to comfortably allow the flow of traffic to run through the airport without becoming too crammed or crowded. The airport is made up of four different terminals, each handling a specific set of flights or airlines, and they are located in a pattern in which they are connected through a path that goes from one terminal to another in a loop. This eases commuting between the terminals as well, which can be done through the shuttle system, named the AirTrain. The AirTrain holds great significance as it never stops operating, transporting passengers for free within minutes.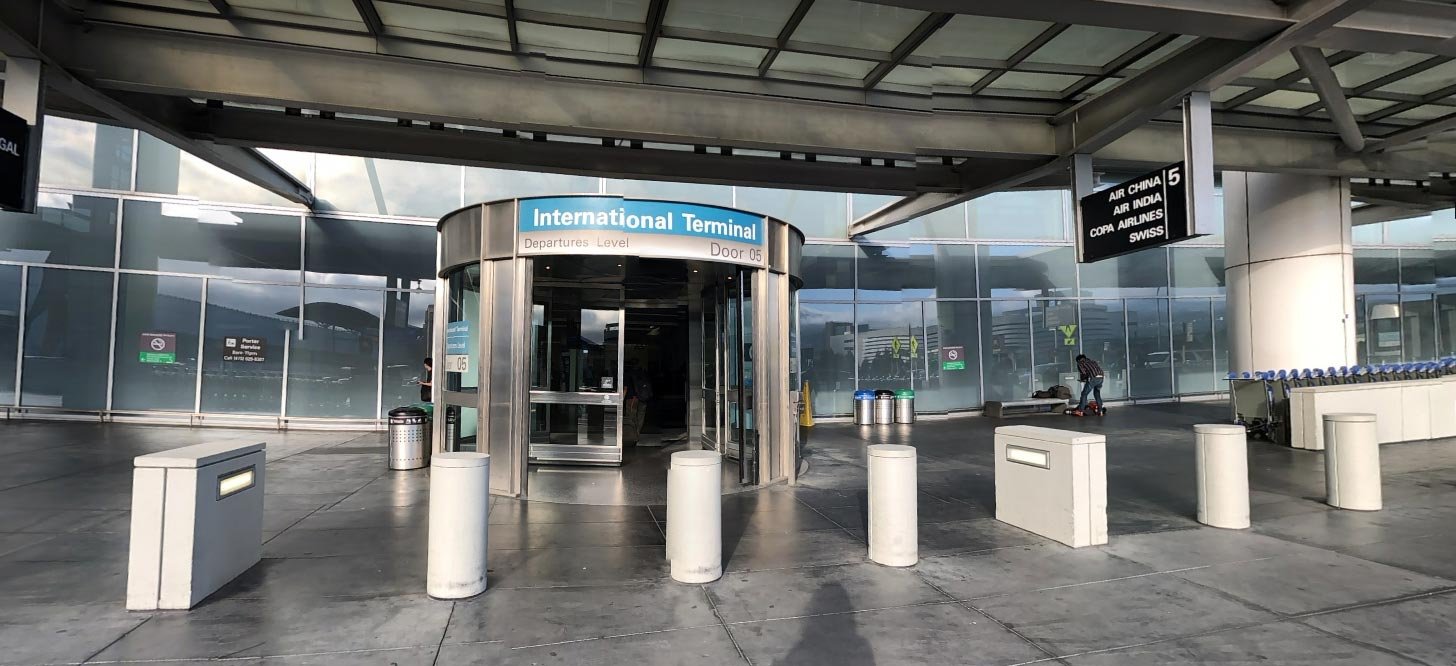 To find out more information on departures from San Francisco today, check out the flight tracker here. If you would be more interested in a more detailed breakdown, where you can identify the gate and terminal of your flight, press here.
SFO International departures
The SFO operates flights that travel to nearly every continent on earth! The variety of airlines that reach all the corners of the world meet together on the grounds of the SFO.
All of these flights, excepts flights to Canada, take place at the International Terminal.
This terminal has the following gates:
To check out the layout of the terminal and the gates with one another, press here to view the International Terminal map.
Some of the top destinations that operate from this terminal are:
London (Heathrow)
Hong Kong
Taipei
Domestic departures San Francisco Airport
The domestic departures are so many that they are handled by three different terminals. the following is the breakdown of each terminal, the gates included in each, and a descriptive map to help visualize the structure:
Domestic Terminal 1, also known as the Harvey Milk Terminal, houses the following gates:
B6 – B9
B12 – B14
B17 – B27
To better visualize the gate layout of the Harvey Milk Terminal, press here.
Domestic Terminal 2 houses the following gates:
D1 – D18
Press here to access the map of this terminal..
Domestic Terminal 3, gates:
E1 – E13
F1 – F22
Click here for the layout of Terminal 3.
Amongst the top domestic destinations that operate from these terminals, the following routes carried nearly a million passenger each:
Los Angeles, California
New York City (JFK), New York
Chicago (O'Hare), Illinois