This terminal stands out as it hosts a large portion of the visitors visiting the SFO. This is due to the fact that it handles the majority of domestic flights. And with such a great importance placed on this terminal, it has a wide variety of interesting amenities and facilities for you to enjoy.
Additionally, this terminal used to be considered the Central Terminal.
As of now, the Terminal 2 SFO Airport gate numbers are:
As with Terminal 1, the gates of Terminal 2 are also subject to change, and it is always best to check your terminal and gate well before your flight departure time.
If you would like to get a better idea of the structure of this terminal, then a visual aid is your best bet. Check out the Terminal 2 SFO map here.
Terminal 2 SFO airlines
With the bulk of the domestic flights at SFO being handled by this terminal, then it makes sense that the airlines operating here are American. Terminal 2 also handles some Canadian flights.
The Terminal 2 SFO airlines include:
American Airlines
Virgin Atlantic
Air Canada
Alaska Airlines
Breeze Airways
Delta Air Lines
United Airlines
Lounge options at the airport Terminal 2
The flyers of domestic flights and flights to Canada can enjoy one of two luxurious lounges at Terminal 2.
The first being the American Airlines Admirals Club, which operates at most hours of the day and night, serves complementary drinks at the bar, a working station fully equipped with amenities such as printers and copiers, and a relaxation zone where you can relax and enjoy the grade-A food this lounge has to offer.
The second lounge is the Alaska Airlines Alaska Lounge. This lounge also contains all the services offered in the former lounge, in addition to complementary packaged snacks that you can also take with you on board your upcoming flights.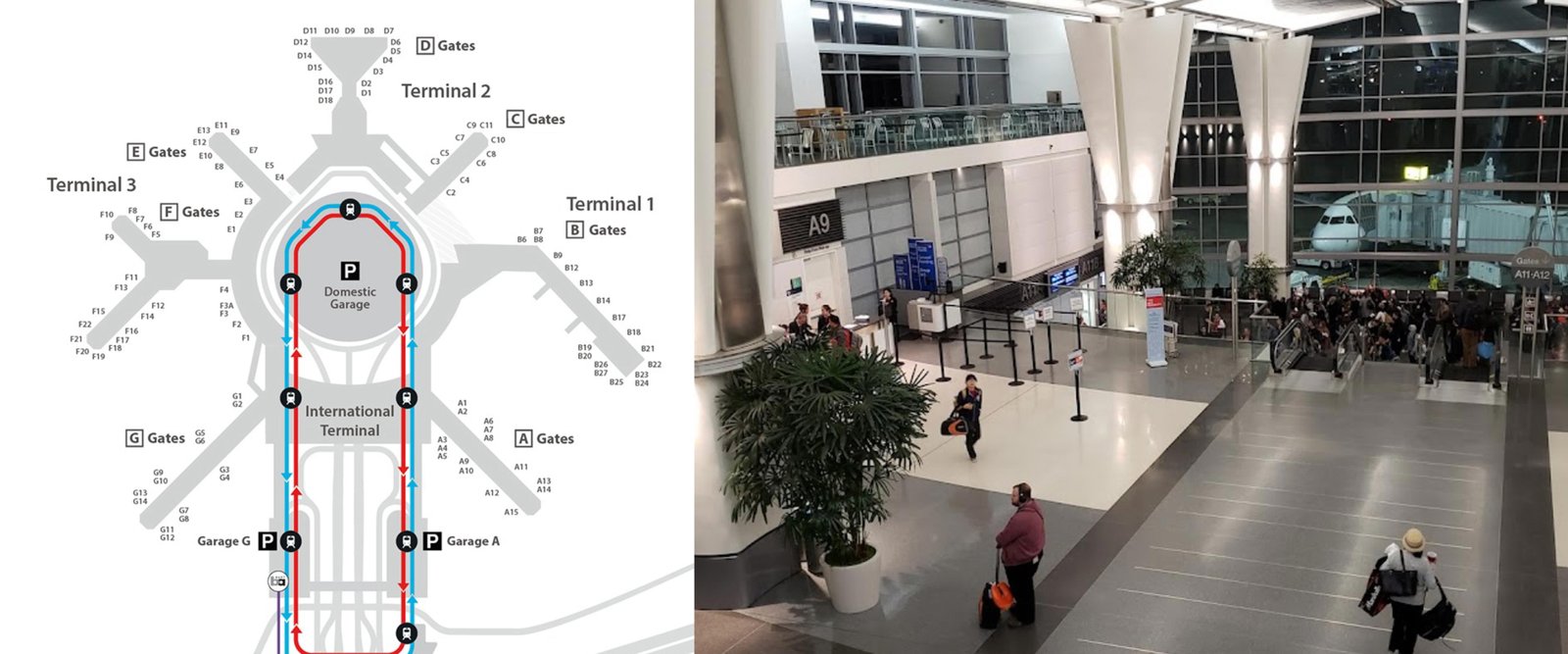 Services at Terminal 2
If the lounge just isn't your cup of tea, we recommend you explore all the other facilities that this wonderful terminal has to offer. From cafes and restaurants, to high-end stores, and everything in between, you can be entertained for hours!
Some of the restaurant options at Terminal 2 include:
Lark Greek Grill
The Plant Café Organic
Burger Joint
Cat Cora's Kitchen
Vino Volo
Equator Coffee + Tea
Sweet Maple
Once all your cravings have been satisfied, treat yourself to a spa session or a yoga meditation spot to help you be at your most relaxed state before the flight. You can even let your kids play at the children's spot while you get your shoes shined at one of the many spots around the terminal!
Besides leisure activities, all the services you need for convenience are also available. You can find the medical clinic ready for all medical emergencies, an animal relief zone that is especially convenient for your service pets, and even companion restrooms.
Be safe, secure, happy, and relaxed at the SFO Terminal 2!