The SFO International Arrivals parking is a popular choice for those looking to park their cars. This garage is a walking distance from its terminal and is made up of two different zone – zone A and zone G. they have a capacity of 1,268 and 915 parking spaces respectively.
In terms of rates, the short term parking SFO rates at the international parking garage amount to around 2 USD per 15 minutes.
The maximum charge per day is up to 36 USD.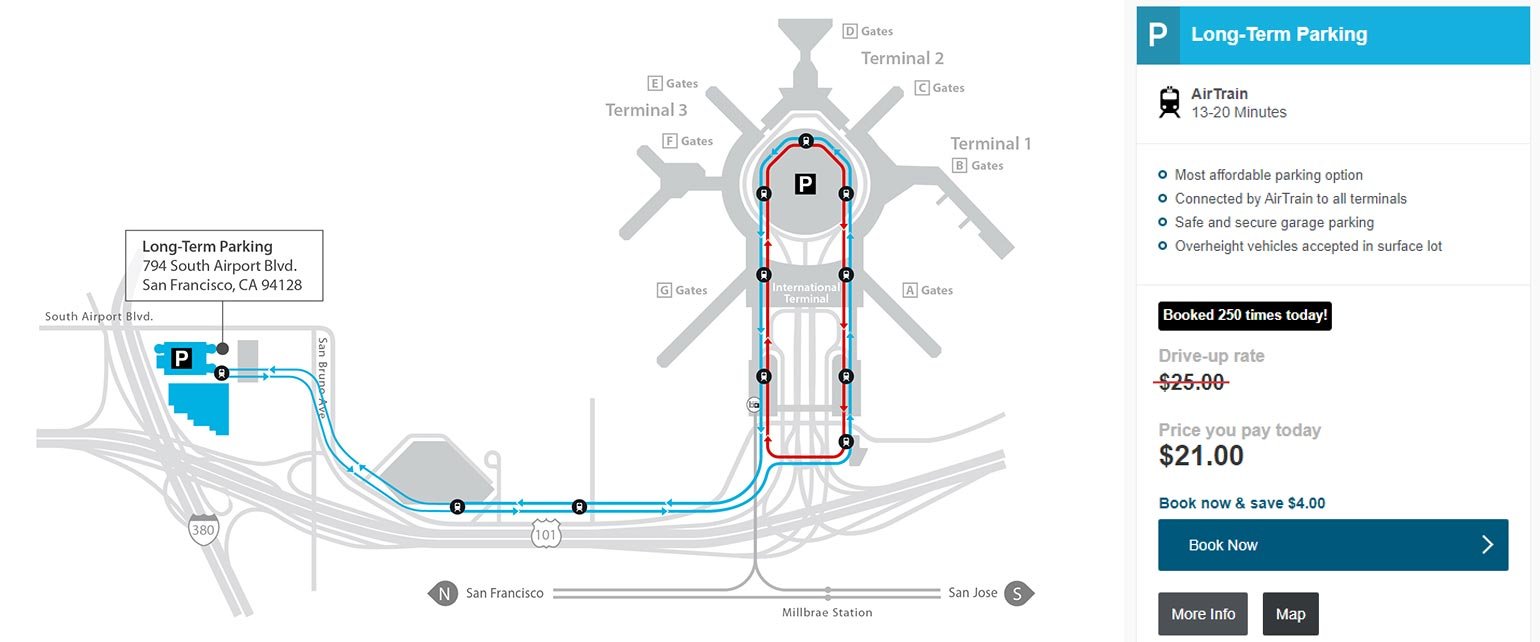 SFO parking domestic terminals
This parking garage has a unique feature in which each airline through which this section of the garage is closest to is indicated clearly. This means that you can find the indication of the airline that is operating your flight, and you can park next to it. After that, you will find yourself a mere few minutes away from the terminal.
This parking spot caters to all three domestic terminals, hence why it has a significant capacity of nearly 4,000 spots! The rates of this parking garage are identical to those of the parking garage of the International Terminal explained above.
SFO long term parking
A large proportion of the tens of millions of visitors to the establishment every year opt to park their vehicles in a parking zone for the long term while they travel. This ensures that, upon their return, their vehicle will be waiting for them in a safe and secure zone, ready to take them home.
There are two options – the garage and the surface lot. They both require a shuttle bus to transport passengers to their designated terminals, and they both also have identical rates for short term parking San Francisco Airport.
The rates are 2 USD for 15 minutes, with a maximum value of $18 USD per day.
The exact location of the garage (which has two zones – 1 and 2) is 806 South Airport Boulevard, San Francisco, CA 94128. You can find a staggering 6,552 parking spots here! Meanwhile, at the parking lot, you can find 823 spots. Together, they cater to well over 7000 cars!
SFO short term parking
This is also labeled the cell phone area. Here, people can be picked up and dropped off. The lot is completely free, however, there are rules. Firstly, one must remain in their vehicle at all times. Secondly, the permissible time to wait in the car is only up to an hour.
You must also note that this lot is generally closed off from 1:00 am till 5:00 am.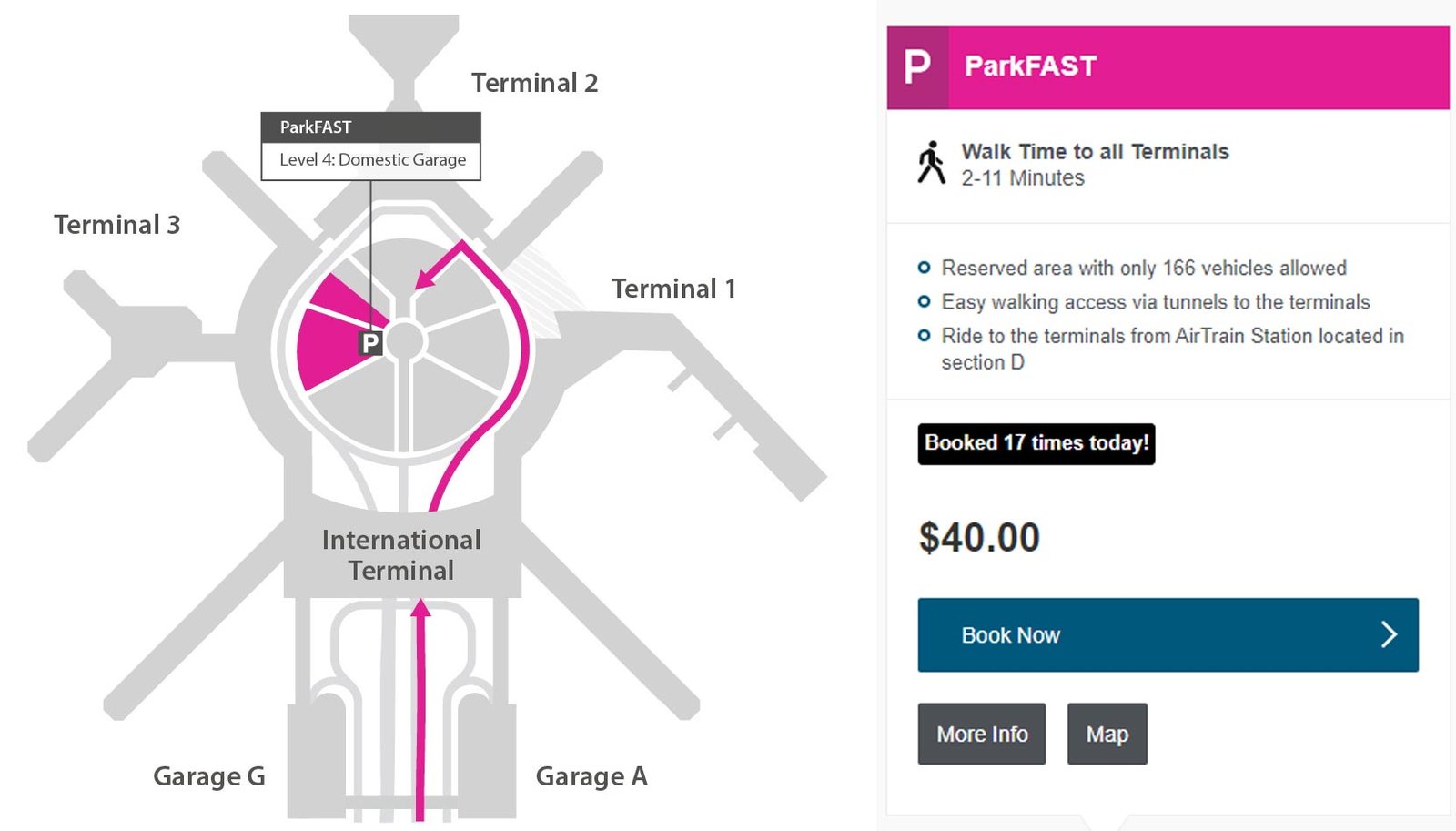 The exact location of this cell phone zone is: North McDonnell Road and San Bruno Avenue.
SFO valet parking
While this is definitely the most convenient option, it may not be the most affordable for some. However, you definitely get your money's worth! The valet parking area connects to a Business Center where you can relax, enjoy a drink, charge your electric vehicle for free, and even opt to get your car washed.
The fees are $45 for each day your car spends there. The capacity of the valet parking lot is limited to only 150 cars, hence the exclusivity of the area and the added luxuries!