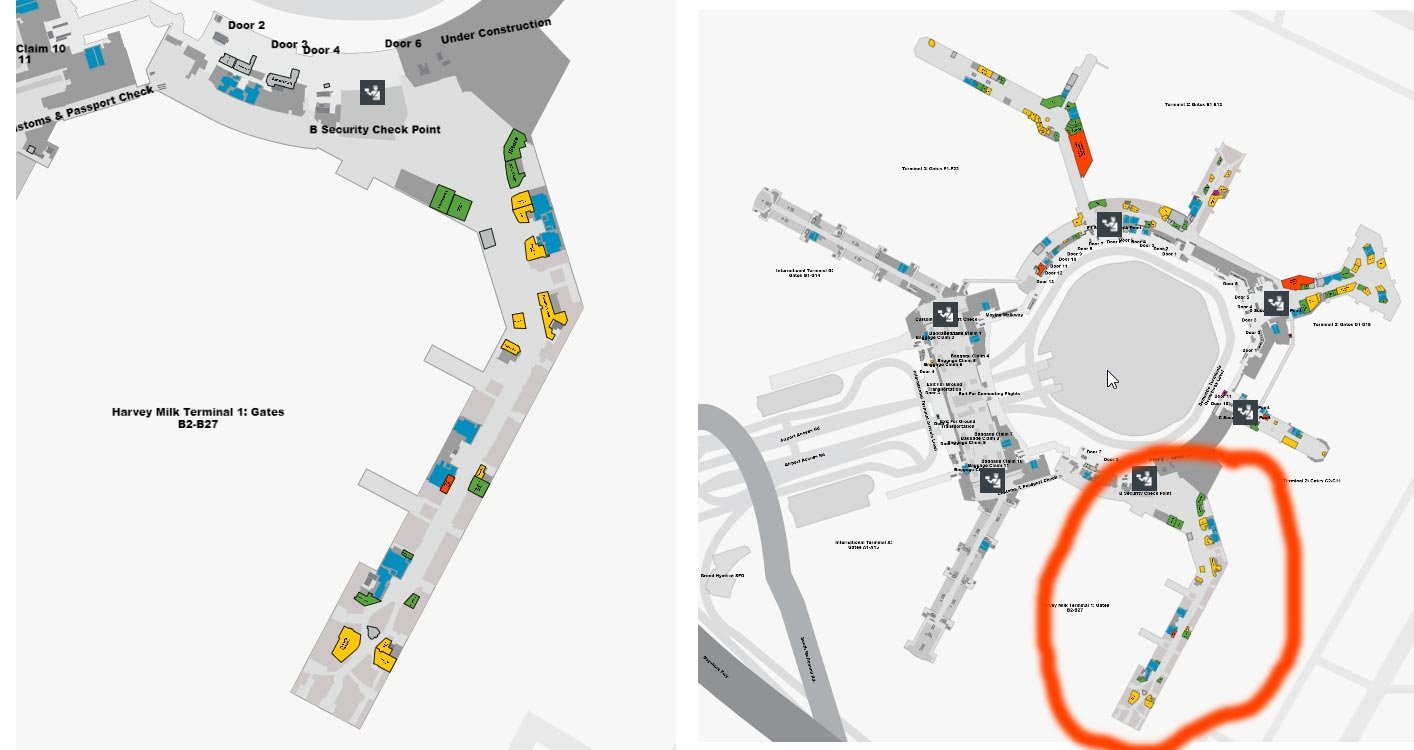 This great establishment is home to many terminals that loop together in a wonderful architectural design. These terminals each serve a purpose and are meant to ease the traffic of passengers and allow the flow of visitors to run smoothly.
Of these many terminals is the Harvey Milk Terminal, also known as Terminal 1.
San Francisco International Airport Terminal 1
This newly renovated terminal has been the center of attention recently! It has undergone many changes and received great additional facilities.
As of now, the SFO Terminal 1 gate numbers are:
B6 – B9
B12 – B14
B17 – B27
In total, they make up around 18 gates. Note that due to the changes that are still occurring at the Harvey Milk terminal, you may find your gate has been shifted to another terminal.
To get a better idea of the structure of this terminal, you might want to check out the SFO Terminal 1 map here.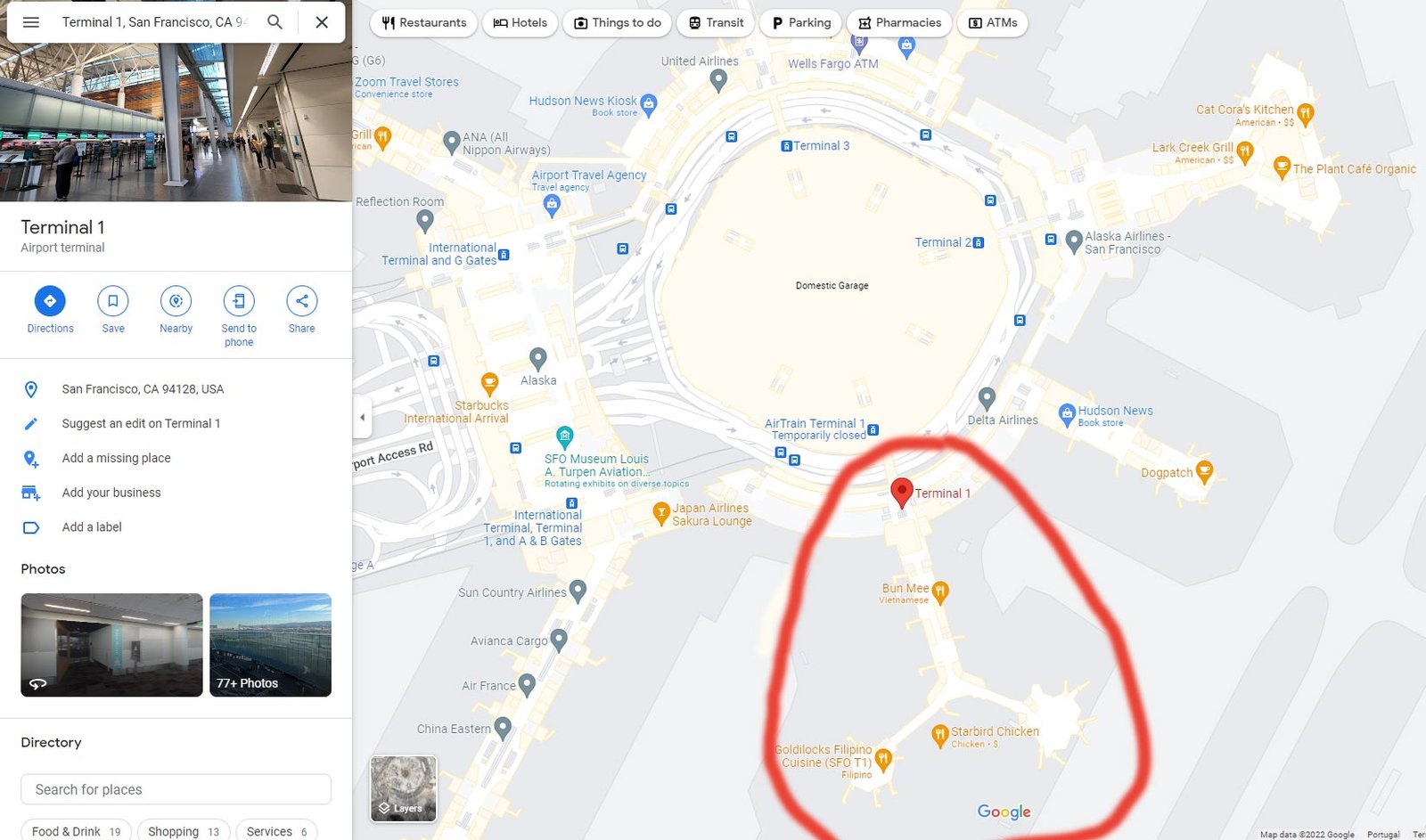 Terminal 1 SFO airlines
If you're wondering whether your upcoming flight will be held at this great terminal that offers great shopping opportunities and dine-in options, then here is a list of airlines that operate at this terminal. If your flight happens to be with either one of them, then chances are that you're in luck and you'll be finding yourself at the Harvey Milk Terminal! The Terminal 1 SFO airlines are:
AirTran
Alaska Airlines
Delta Air Lines (domestic flights only)
Frontier Airways
Southwest Airlines
US Airways
Services at Terminal 1
As with all of the terminals at the SFO, there are many services available for your utmost convenience. From pet relief zones that mostly service animals, who are very welcomes at the airport, mostly benefit from, to nurseries, work stations, and even shoe-shining facilities! There's something for everyone.
The many information counters scattered across the terminal can be very helpful in helping guide you to a specific location or through a specific service.
When you're not looking for a nursery or a chance to shine your shoes, you might be looking for a nice and quiet restaurant to enjoy a filling pre-flight meal. The following are just a few examples of the many food options that you can find at Terminal 1:
Green Beans Coffee
Farmerbrown
Goldilocks Filipino Cuisine
Bourbon Pub
Illy Café
Dogpatch
The Little Chihuahua
Little Skillet
Artisan Bar
For a full list of restaurants and cafes at the terminal, check out this page that gives you details of specific locations and opening hours of the restaurants you plan on dining at!
Lounge options at the airport Terminal 1
With so many amenities offered at the terminal that are meant to ease your journey through the facility, one of such amenities is meant for pure relaxation, luxury, and enjoyment! There are two different lounges at this terminal, one of which is exclusive to US military personnel and their family members. If you happen to be a member of the US military, then you do not need any first-class or business-class ticket to gain access to this lounge.,

That is the USO Lounge, which opens operates on a 24/7 basis and never closes its doors! At this lounge, you can enjoy a plethora of services that make your trip that much better with pre-packaged complementary snacks, drinks, work stations that are equipped with telephones and printers, a nursery for your little ones, an option of checking in to the overnight facilities, and some hot meals served to your liking!
The other lounge at the terminal is the Delta Sky Club lounge, which offers everything available at the USO Lounge plus more! At the Delta Sky Club, you can take a hot shower and enjoy free cocktails at the bar for maximum relaxation before your flight.