The Rental Car Center
Phone
+1 650 624 6600
Website
hertz.com
Opening hours
Monday: 5:30 AM – 12:00 AM
Tuesday: 5:30 AM – 12:00 AM
Wednesday: 5:30 AM – 12:00 AM
Thursday: 5:30 AM – 12:00 AM
Friday: 5:30 AM – 12:00 AM
Saturday: 5:30 AM – 12:00 AM
Sunday: 5:30 AM – 12:00 AM
All agencies for car rentals that operate on the grounds of the SFO are conveniently grouped together in a center called the Car Rental Center.
There, you can pick and choose the agency of your choice, and you can more clearly navigate the options in front of you.
The center can be reached from any terminal in the airport using the AirTrain.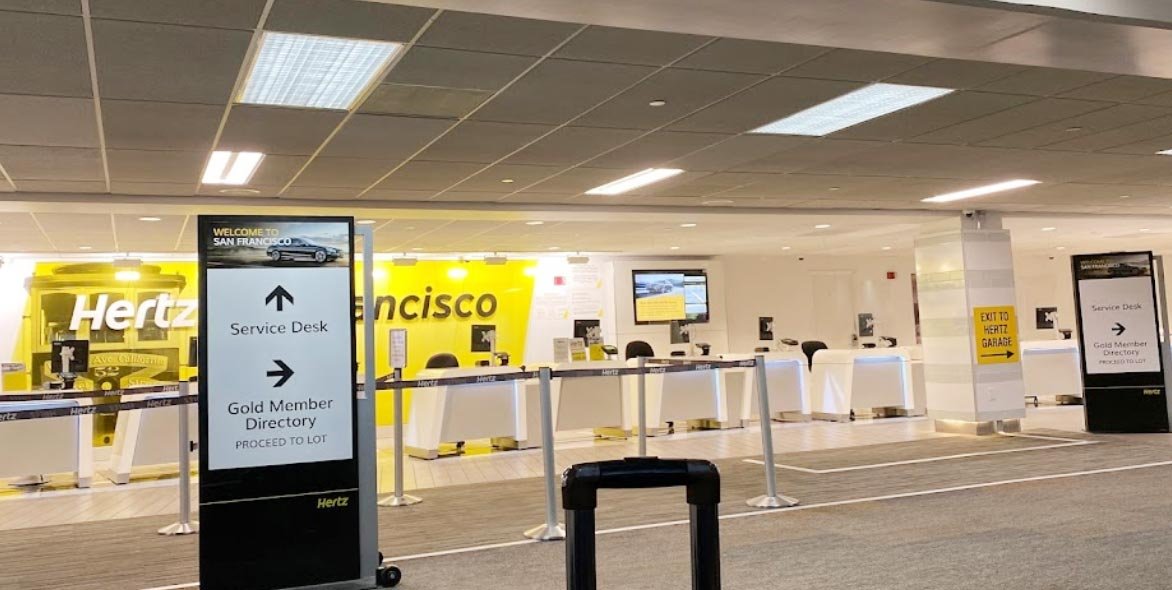 Hertz Car Rental Agency
The Hertz Corporation is one that is over a hundred years old, making it one of the very few true veterans in the market.
This agency has remained in the market for so long, and has been prominent throughout its time, and it now has a fleet size of more than half a million vehicles! With Hertz, your options are limitless, so you are bound to find the perfect vehicle to match your needs.
And although the company was founded in Illinois, it is now headquartered in Florida where the company runs a major part of its operations.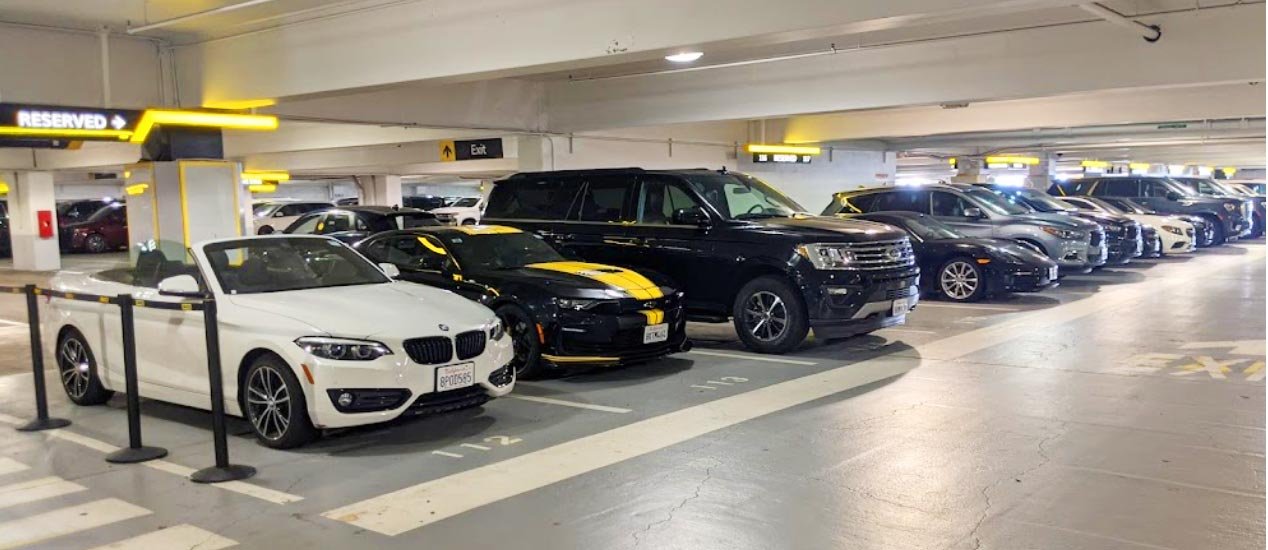 Contact information
Location: The Hertz Corporation operates from the SFO Car Rental Center, at precisely the first floor.
Phone number: The company's 24/7 customer service line can be reached at +1 650 624 6600.
Website: You can navigate their many options on their website at www.hertz.com.
Operating hours: They operate every day of the week, at the same schedule from 5:30 am till 12:00 am. For vehicle returns, the office operates of a 24-hour basis.