Just as the Caltrain does not exactly operate on the grounds of the SFO, neither does the ferry. Nevertheless, both of these services are considered viable modes of transportation at the SFO since the airport specifically accommodates for them and offers extremely convenient connections to these services.
And while the Caltrain is connected to the airport through the BART that has its own platform at one of the terminals of the airport, the ferry is connected to the airport through a dedicated ferry connector bus. The naming of the bus is self-explanatory, and it is available for all the passengers of the airport to make use of.
Ferry terminal in San Francisco Airport
The ferry terminal in San Francisco Airport happens to be the International Terminal. To get more specific, you can catch the ferry connecter bus at this terminal at the first level, in Courtyard G.
From that stop, the bus takes you directly to the South San Francisco Ferry Dock.
If you find yourself not at the International Terminal, you can easily commute there via the free inter-terminal shuttle known as the AirTrain. You can follow the signs that point to this shuttle, hop on, and be at the International Terminal in a matter of minutes!
SFO ferry schedule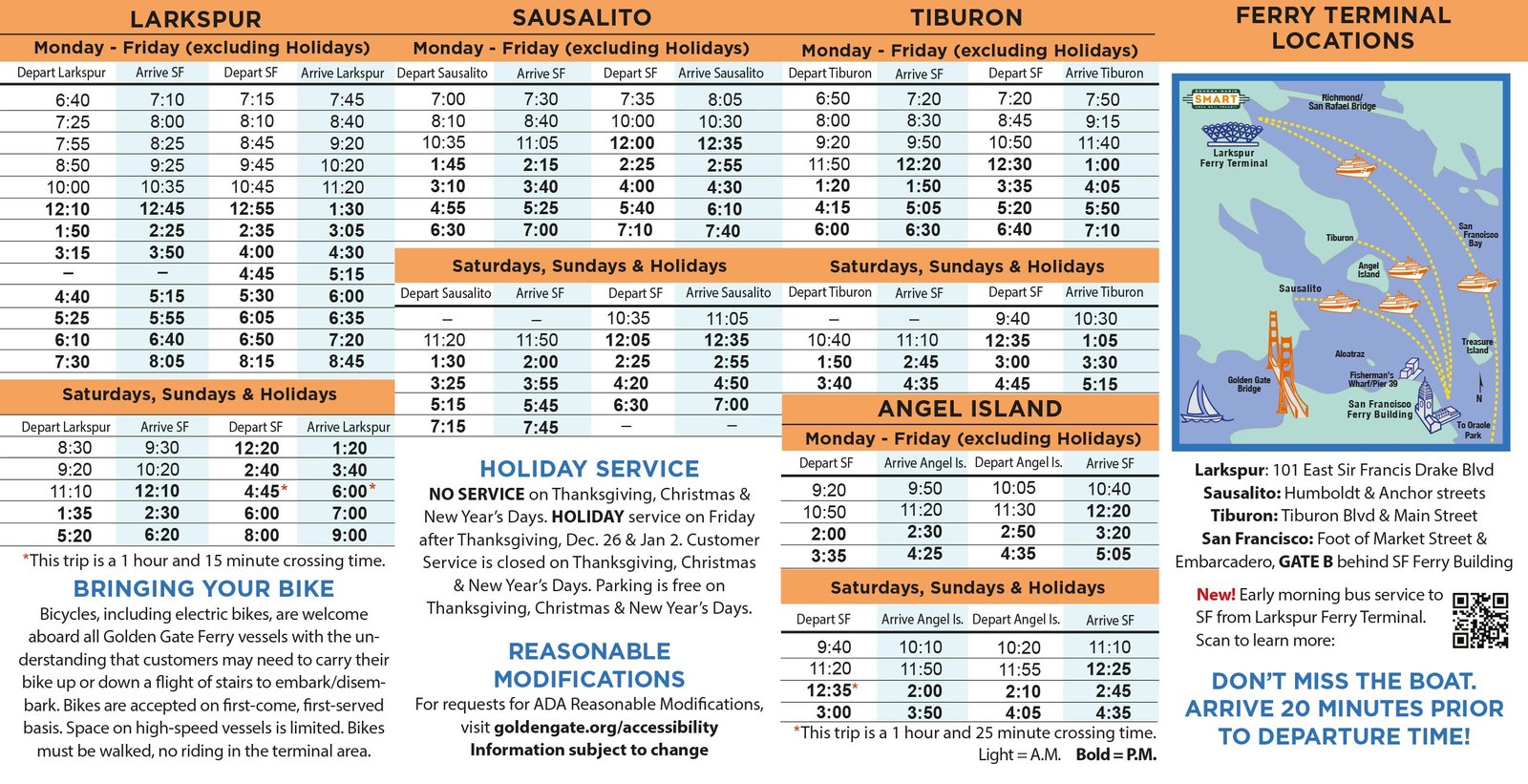 The schedule of the SFO ferry connector bus is rather simple and straightforward.
In short, you can only use this service during the weekday, and it departs at the following timings during the day:
To find out more information about the San Francisco Bay Ferry, click here.